2021 EDITION
In memory of Kamran Arif (1966-2021), Pakistani lawyer, human rights activist, and friend of Eurac Research
Date and Venue
The 2021 Summer School takes place online from 21 June – 2 July 2021.
Content and Objective
Eurac Research's Summer School on Human Rights, Minorities and Diversity Governance is an interdisciplinary, two-week program for all those interested in minority rights and diversity governance. The 2021 edition explores the theme of "Linguistic and Religious Diversity" by examining the challenge and opportunities of diversity through theoretical and empirical perspectives from Europe, Asia and Americas. In seminars and workshops led by international experts, participants will critically engage with topics including religion and gender, radicalization, multilingualism, language and intercultural competences, and minority protection mechanisms in Europe and beyond. Field trips in South Tyrol will provide opportunities to gain first-hand experiences of local approaches to minority protection and diversity governance.
Selection of Lecturers
Timofey Agarin (Queen's University Belfast/Eurac Research)
Joshua Castellino (Minority Rights Group International)
Vicent Climent-Ferrando (Pompeu Fabra University)
Fernand de Varennes (United Nations Special Rapporteur on Minority Issues)
Alessandro Ferrari (University of Insubria)
Georg Grote (Eurac Research)
Marta Guarda (Eurac Research)
Emma Lantschner (University of Graz)
Tina Magazzini (European University Institute)
Joseph Marko (Eurac Research/University of Graz)
Roberta Medda-Windischer (Eurac Research)
Tariq Modood (University of Bristol)
Francesco Palermo (Eurac Research/University of Verona)
Verena Platzgummer (Eurac Research)
Silvia Quattrini (Minority Rights Group International)
Javaid Rehman (Brunel University London)
Kerstin Wonisch (Eurac Research/University of Graz)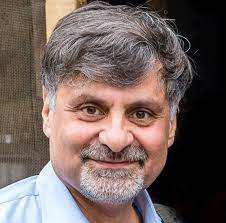 Kamran Arif (1966-2021) was a senior advocate of Pakistan and an internationally recognised and highly respected human rights defender. He was a former co-chair of the Human Rights Commission of Pakistan (2011–2017) and was also on the board of Democratic Commission for Human Development (Pakistan). Kamran was a former bureau member of South Asian for Human Rights and in this role, he made consistent efforts to bring about peace within the South Asia region. Kamran led many high-profile fact-finding missions within Pakistan, including to Khyber Pakhtunkhwa, Gilgit and Balochistan. He trained hundreds of human rights lawyers and human rights defenders and conducted many projects including on the abolition of death penalty, prohibition of torture and ending enforced disappearances. Kamran was a firm believer in the value of human rights and human dignity, a great supporter of the rule of law, and was at the forefront of defending all those who were vulnerable within the society. Kamran's contribution to human rights education, in and around the country, was no less important. He supported many national and international human rights educational and research projects. He was instrumental in organizing research on "Right to fair Trial, A Journey through Criminal Justice System in Pakistan, The impact of Qisas and Diyat Law on Women". Amongst his many international collaborations, Kamran supported the project EURASIA-Net (2008-2010) led by the Institute for Minority Rights of Eurac Research. Kamran contributed enormously to the success of this project and in so doing ensured lasting friendships with many individuals in Europe and across the globe. Kamran was an excellent photographer, equally accomplished in portrait and landscape photography. He left behind a large trove of wonderful photographs which will continue to remind his colleagues and friends what a periscopic eye he had for the intricacies, diversity and beauty of this world. Kamran Arif was an avid reader as well as an indefatigable hiker. Few could match his aplomb for beauty within and empathy around.